Schmidt to host community meeting in Cheboygan to discuss U.S. 23 speed limit
I want to remind residents that I will be joining representatives from the Michigan Department of Transportation and the Michigan State Police to discuss the recent speed limit change from 55 mph to 65 mph on U.S. 23 in Cheboygan. There were some concerns brought up by a constituent at a recent coffee hours event regarding the speed increase and I wanted to hear additional input from the community.
Who:

Sen. Wayne Schmidt, R-Traverse City;
Officials from the Michigan State Police; and
Officials from the Michigan Department of Transportation.
What:
A community discussion regarding the speed limit increase on U.S. 23.
When:
Monday, April 9 from 6 – 7:30 p.m.
Where:
Cheboygan Public Library
100 S. Bailey St.
Cheboygan
Schmidt backs online voter registration bills
I supported Senate legislation that would give the secretary of state the ability to create an online voting system. Once in place, a Michigan resident would have to have a state-issued driver's license or state identification card and meet voter requirements such as age and citizenship to register online. The electronic system would require several verification measures to ensure a valid and secure process. Along with increased government efficiency, the option would increase convenience for potential voters. If signed into law, Michigan would join 38 other states in providing online voter registration.
Senate Bills 425-429 have been referred to the House Committee on Elections and Ethics.
Vietnam Veterans Day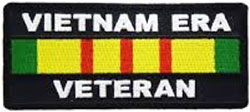 An estimated 240,000 Vietnam veterans call Michigan home. A resolution passed by the Michigan Legislature in 2017 commemorates March 29 of each year as Vietnam Veterans Day. This special day pays tribute to the servicemen and women who served our country with honor during a difficult time. I am proud to have joined with citizens across Michigan to honor our Vietnam veterans and their families for their sacrifices and service.
March 29 marks the anniversary of the day that combat and combat support units withdrew completely from South Vietnam.
Schmidt welcomes Michigan cherry queen to Capitol
I recently had the pleasure of welcoming Ashley Schichtel to the state Capitol.
Ashley is the current Michigan cherry queen and made the trip to Lansing for Michigan Agriculture Day at the Capitol.
The cherry industry is of the utmost importance to Michigan, specifically my district. The cherry queen serves as the ambassador of the National Cherry Festival, the cherry industry and the Grand Traverse region as a whole.
I am incredibly proud of the job Ashley has done in filling that role and supporting Michigan agriculture as a whole.
Legislation granting Michigan tribes access to child protective records signed into law
Sen. Judy Emmons and I recently welcomed representatives from Michigan's Native American tribes to Lansing as
Senate Bill 616
was signed into law by Gov. Rick Snyder.
The bill, now Public Act 56 of 2018, amends the Child Protection Law to update the list of individuals who have access to Department of Health and Human Services (DHHS) records.
PA 56
would update the list to include social service representatives from one of the federally recognized tribes within the state of Michigan if a case involves a Native American child.
This new law is good public policy. Tribes are sovereign governments with their own laws and the state should not limit their ability to investigate or place children in safe homes within the tribe. I was pleased to see the governor give this measure final approval.