Sen. MacGregor leads effort to address PFAS groundwater issues
Last month, in response to the Northern Kent County water contamination, I requested funding from Governor Snyder as a first step in addressing this urgent issue of perfluoroalkyl substances (PFAS) collecting in Michigan groundwater. The request, also signed by my House colleagues, Reps. Chris Afendoulis and Rob VerHuelen, resulted in a supplemental funding bill which passed in December 2017.
House Bill 4320
, a supplemental to the 2017-2018 budget, dedicated $23.2 million dollars to our public health departments to ensure that they have adequate resources to address this issue. Previously, Michigan did not have the capacity to test for PFAS at the levels recommended by the DEQ. This funding will expand state labs to provide PFAS testing and it will also go toward response and mitigation efforts.
I am happy to see this issue being addressed and to see that a bipartisan effort to find a solution was possible.
Sen. MacGregor supports new laws to improve unemployment benefits system
The Senate unanimously passed a bipartisan package of bills — now signed into law — to reform and improve Michigan's Unemployment Insurance Agency.
The reforms help fix problems created by the automated fraud system in which more than 37,000 people were wrongly accused of fraud and lost their benefits from 2013 to 2015. The agency has required human review in making a fraud determination since August 2015. Under the new laws, claimants accused of fraud will also have access to an advocacy program for better representation.
The changes also create a new process to handle potential identity theft claims, an ever-increasing problem. Among other provisions, this measure allows benefits to stop when the agency receives an affidavit from a person with a stolen identity and establishes a position similar to an "inspector general" to investigate fraud and make recommendations to improve integrity and accountability within the program.
Public Acts 225-232 of 2017
received the support of business and labor groups, as well as the state unemployment agency.
Many forest roads in northern Lower Peninsula open to ORV use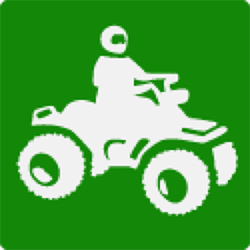 More than 6,300 miles of roads in Michigan's northern Lower Peninsula state forest system are now open to off-road vehicles, while about 1,200 miles of road remain closed. The plan balances motorized recreational access with resource protection and safety. Signs will be installed on roads closed to ORV use as soon as possible, depending on ground conditions. Riders should check DNR maps at
www.michigan.gov/forestroads
to make sure roads are authorized for ORV use.
Roads in the state forest system in the Upper Peninsula are also open to ORV riders; those in the southern Lower Peninsula will open Jan. 1, 2019.
Stay winter ready
Winter weather can be challenging in Michigan! If the power goes out, water and gas may not be available. A fully stocked preparedness kit can be helpful during an emergency or disaster. According to the Michigan State Police, a household kit should contain — at a minimum — food, water, a first aid kit, a flashlight with extra batteries, clothing and a blanket.
Find a recommended checklist of emergency kit items, a pet preparedness kit checklist and many other resources at
www.michigan.gov/miready
.
Sen. MacGregor's guest, Rev. Michael Cisler gives the first Senate invocation of 2018
I was delighted to welcome the Rev. Michael Cisler and his family to the Michigan Capitol on Wednesday, January 10, to give the inaugural Senate invocation for 2018. Cisler came down from North Kent Bible Church of Rockford to deliver the invocation.