Road Funding Bills Signed by Governor Snyder
Senator Hildenbrand was excited to attend the official signing of the appropriations bill that will infuse an additional $175 million into our roads and bridges this spring.
The $175 million appropriation will go out to localities on April 1 and represents an average increase of 7.5% for each entity. This appropriation will add over $3.3 million for the Kent County Road Commission and over $1.4 million for the City of Grand Rapids.
There is a long way to go in improving our road system, but this investment on top of the hundreds of millions in additional revenue over the last couple years will begin to make a difference.
Senator Hildenbrand supports consumer protection bill
This year there have already been 140 reported data breaches impacting nearly 3 million consumers. With an increase in data breaches and identify theft — even at the credit reporting agencies — consumers need to be able to safeguard their credit information.
One way consumers can do this is to place a security freeze on their credit reports at each of the three major credit reporting agencies. Once a security freeze is in place, a consumer's credit file cannot be accessed unless the freeze is lifted. Currently, credit reporting agencies can charge a $10 fee for each freeze or unfreeze.
Senator Hildenbrand recently supported legislation to allow consumers to create, temporarily lift, or remove a credit freeze for all three credit reporting agencies without paying a fee. If signed into law, House Bill 5094 will make it easier for Michigan consumers to protect themselves from fraud.
Treasury: State Income Tax Returns Due Next Week
Michigan taxpayers are reminded that state income tax returns are due next week, according to the Michigan Department of Treasury (Treasury).
By 11:59 p.m. on Tuesday, April 17, state income tax returns must be submitted by e-filing or postmarked through the U.S. Postal Service. Taxpayers are encouraged to e-file for greater return accuracy, enabling Treasury to process refunds faster.
"Please do not wait to file your state income tax return," said Deputy State Treasurer Glenn White, head of Treasury's Tax Administration Group. "Taxpayers who rush to file their returns are at a higher risk for making errors and delaying refunds." Choosing electronic filing and direct deposit is convenient, safe and secure. Last year, more than 4.1 million Michigan taxpayers e-filed, which is nearly 83 percent of state income tax filers.
Limited quantities of printed tax forms have been distributed to public libraries, Michigan Department of Health and Human Services county offices, Treasury field offices and northern Michigan post offices.
For the convenience of taxpayers, both federal and state tax returns are due on Tuesday, April 17.
To learn more about Michigan's individual income tax or to download forms, go to
www.michigan.gov/incometax
. For more information about e-filing, go to
www.mifastfile.org
.
Michigan high school graduation rate continues upward trend
Michigan's statewide high school graduation rate hit 80 percent last year, the highest level in eleven years. The dropout rate declined to 8.65 for the 2016-17 school year. The numbers reflect a continued gradual increase in the graduation rate. Four-year "on-time" graduation rates are a school accountability measure adopted by the state.
Graduation and dropout rates, along with other school information, can be found at
www.mischooldata.org
.
MDOT 2018 construction map now available
The
2018 Paving the Way
state construction map is now available online at
www.michigan.gov/mdotmaps
. The map details the major road repairs scheduled this season on state highways and trunklines, along with the construction dates to help drivers prepare for work zones along their planned travel route. State construction information and up-to-date traffic information is also available on the Mi Drive website at
www.michigan.gov/drive
.
Report fish kills online
The Michigan Department of Natural Resources (DNR) recently developed an online form for reporting fish kills in quantities larger than 25 fish. A fish kill this size could indicate factors other than weather that warrant investigation.
The public can provide information by filling out the new
Sick or Dead Aquatic Species
form at
www.michigan.gov/eyesinthefield
. Information requested includes waterbody and location, observation details and any photos showing external disease symptoms such as bloody patches, unusual wounds or odd coloration. Most of the time, fish kills are due to natural causes such as weather. Winterkill, the most common type of fish kill, occurs in late winter but may not be seen until early spring. Fish kill is occasionally related to pollution or other non-natural causes.
Vietnam Veterans Day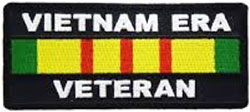 An estimated 240,000 Vietnam veterans call Michigan home. A resolution passed by the Michigan Legislature in 2017 commemorates March 29 of each year as Vietnam Veterans Day. This special day pays tribute to the servicemen and women who served our country with honor during a difficult time. I am proud to join with citizens across Michigan to honor our Vietnam veterans and their families for their sacrifices and service.
March 29 marks the anniversary of the day that combat and combat support units withdrew completely from South Vietnam.
Free Pure Michigan travel guide available
The
2018 Pure Michigan Spring/Summer Travel Guide
is now available and features warm weather fun all over our great state!
The popular travel publication showcases spectacular sights to see and exciting places to go, including beach towns, island getaways, scenic drives, culinary destinations and much more. Please contact my office for a free print copy or find it online at
www.michigan.org
.